CURTIS LASETER
CONSTRUCTION COORDINATOR
CREW PAGE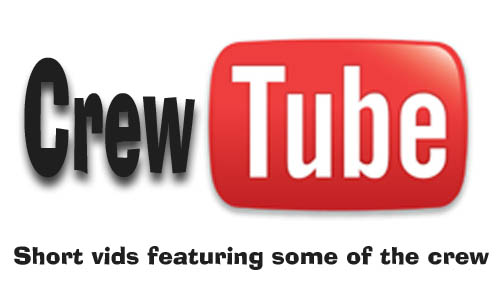 Any Construction Coordinator is only as good as his or her Foremen and Crew. Too often in this business, the Construction Crew is unrecognized and under appreciated. It is their talent, skill and efficiency that keep the Productions on schedule. (As far as the scenery is concerned - can't really help beyond that.)
Below is a list some of some of the people who have worked with me over the past few years. They are the ones who built and painted the sets shown on the SET PHOTOS page and they are the people who make me look good.
CORE CREW


...........for FLICKA (2005) - FOX 2000 PICTURES

John Jockinsen - Construction Foreman
John Kersey - Construction Foreman
John Risso - Paint Foreman
Christopher Blake - Labor Foreman
Erich V. Blough - Paint Gang Boss
Joe Alber - Propmaker
Sam Anton - Propmaker
John Izumi - Propmaker
Nancy Tarczynski - Propmaker
Wynn Wolfe - Propmaker
Shiuvaun Egan - Painter
Natalie Hile - Painter
Gordon Huggins - Painter
Jose' C. Lopez - Painter
Mark Woodworth - Painter
Dwayne Ford - Laborer
Ambrose Lincoln - Laborer
Kyle Oates - Laborer
Kim Thio - Medic
John Bocchicchio - Medic

PAST & RECENT CREW
(Alphabetical)

Norman Alatorre - Propmaker
Dave Almanza - Grip
Sam Anton - Propmaker
Bob Avery - Propmaker
Ben Baca - General Foreman
Barry Bernson - Propmaker
Bill Biewiener - Laborer
Vinnie Bilancio - Propmaker
Jeff Bouchard - Propmaker
Steve Bouchard - Propmaker




Tony Bridgers - Propmaker / Welder
Karen Burnett - Propmaker
Billy Budd - Paint Gang Boss
Alan Call - Propmaker / Welder
Carl Clink - Propmaker
Lamont Cason - Propmaker
Darrel Collison - Propmaker
Tom Cooper - Propmaker
Jim Cousins - Grip
Marc Dessornes - Propmaker
Kelly Devane - Painter
Al Durkin - Painter
Derek Dutilly - Propmaker
Shiuvaun Egan - Paint Gang Boss
Drake Farrar - Construction Foreman
Tom Fedele - Painter
Terry Finch - Propmaker / Welder
Eric Fisher - Propmaker / Welder
Jake Galin - Propmaker
Tim Gannon - Production Assistant
Juan Garcia - Propmaker
Dale Hahn - Propmaker
Gordon Hill - Propmaker
Linda Hope - Painter
Barry Jones - Painter
Josh King - Metal Shop Foreman
Stan Lanich - Propmaker (In memoriam)
Marcus Larson - Painter
Doreen Lerhoff - Propmaker
George Linares - Propmaker
Ruben Longoria - Labor Foreman
James Lord - Propmaker

Richard Mahaney - Propmaker / Welder
Sean Maytum - Painter
Doug McCoy - Propmaker
Patrick McCoy - Propmaker / Welder


Mike McMillan - Propmaker
Bruce Meisner - Painter
Rob Neill - Propmaker
Chris Nelson - Propmaker / Welder / FX
Brent Newman - Propmaker
Mark Newman - Propmaker
Michael Pachelo - Grip
Ryan Pachelo - Grip
Matt Plummer - Painter / Stand-By
Patrick Ratliff - Propmaker
Mike Rust - Painter
Mike Ryan - Painter
Kurt Schwozbel - Propmaker
Ric Sciacca - Propmaker
Johnathan Simper-Turney - Propmaker
Chad Simpson - Painter
Doug Slaman - Painter
Frank Spadafora - Painter
Steve Stricker - Propmaker
Steve Swanson - Painter
Mark Totten - Propmaker
Rich Thomas - Propmaker
Bobby Vaughn - Propmaker
Nate Walton - Painter
Rick Willits - Propmaker / Welder
Marc Zipperman - Propmaker

FLICKA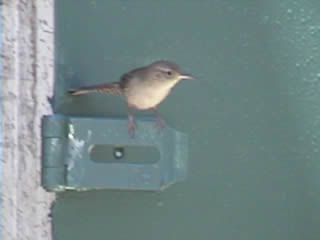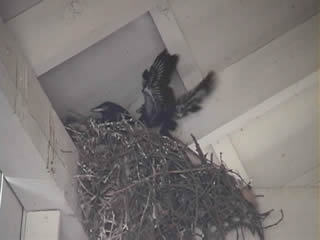 NO BIRDS WERE HARMED IN THE MAKING OF THIS MOTION PICTURE
CREW PHOTOS FROM FOX 2000 PICTURES - FLICKA (MARCH - JUNE 2005)
We recently completed principal photography on the FOX 2000 PICTURES feature film, FLICKA - based on the novel, MY FRIEND FLICKA by Mary O'Hara, but it is not a remake of the 1943 movie, which featured Roddy McDowell as the a boy who loves a rebellious horse. This quaint little story about a girl and a wild mustang kept our crew pretty busy going back and forth between different locations and I believe - having recently revisted the 1943 version - that this retelling of the story will be better and more entertaining than the original. Today's audience will be able to connect with this McLaughlin family. Tim McGraw & Maria Bello are excellent as the parents and Alison Lohman is wonderful as the young teen whose grades are not quite up to her father's expectations.
------------------------------------------------------
THE CONVERSION OF THE INTERIOR OF THE BARN FROM THE CHEESEY COBBLED TOGETHER "SORT OF" HORSE STALL BARN THAT USED EVERY BAD TRICK IN SOMEBODY'S SCENERY BAG TO THE ACTUAL RANCH STYLE HORSE BARN THAT PRODUCTION DESIGNER, SHARON SEYMOUR, ENVISIONED WAS THE MOST FUN OF THE PROJECTS. THE OWNER OF THE RANCH LIKED THE NEW LOOK SO MUCH THAT HE INSISTED THAT WE LEAVE THE CHANGES. IN FACT, INSTEAD OF RESTORING OTHER AREAS OF THE RANCH TO THE CONDITION IN WHICH WE FOUND IT - WHICH IS THE USUAL PRACTICE OF FILM COMPANIES USING PROPERTIES AS LOCATIONS - WE WERE ASKED TO LEAVE ALMOST EVERYTHING WE ADDED, INCLUDING AN AWESOME VEGETABLE GARDEN IN THE BACK YARD. THE RANCH OWNER ALSO WANTED TO KEEP THE RANCH HOUSE UPSTAIRS WALL ADDITIONS, THE RIDING PADDOCK, THE WINDMILL AND THE PASTURE FENCE. WE EVEN ADDED AN ADDITIONAL 900 FEET OF 2 X 6 FENCE AS PART OF OUR EXIT. THE BARN REMAINED WHITE WITH GREEN TRIM TO MATCH THE RANCH HOUSE, INSTEAD OF BEING REPAINTED RED WITH WHITE TRIM. THE PHOTOS OF THE BARN INTERIOR DO NOT DO JUSTICE TO THE STARK CONTRAST OF OLD vs. NEW.
BABYLON 5
SOME PICS FROM THE BABYLON 5 DAYS (MOSTLY CREW - BUT NOT ALL)




B-5 Hair Stylist, Kim, gives Vinnie a new look.

.

.
Ripley's - Believe it or Not
PHOTOS FROM THE RIPLEY'S LOAD-OUT (FEBRUARY 2003)
PHOTOS FROM THE RIPLEY'S REDUX - SEASON 4 (JUNE 2003)