While attempting to move a piece of scenery alone, Foreman Drake
has fallen and can't get up. As luck would have it, a pile of oily rags
(left behind by another department - not Construction) spontaneously combusts!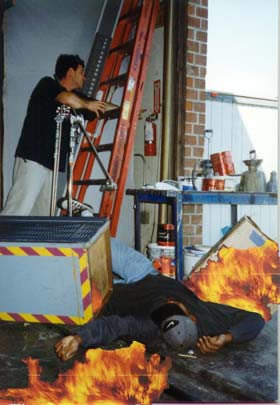 "HELP!"


Fortunately, Mike the Grip was nearby. Unfortunately, someone
had left several obstacles in the path of the fire extinguisher.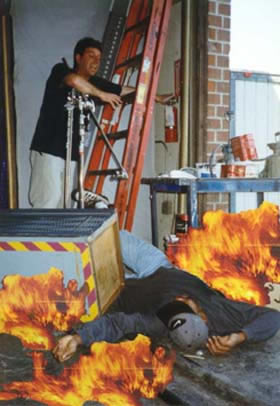 "I can't...ugnnnh...can't...reach it!"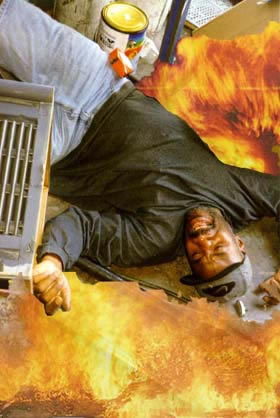 "DON'T LET ME BURN!"
Mike knows what he must do.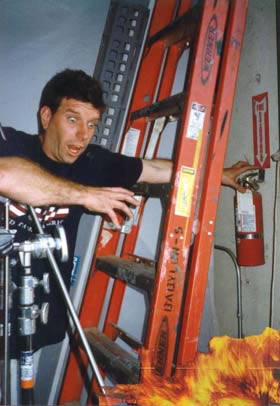 "GASP!"
"Thanks, Mike.....Goodbye." .................!!! WHAACK!!!
Mark, the B-5 Art Director, happens by and consoles Mike.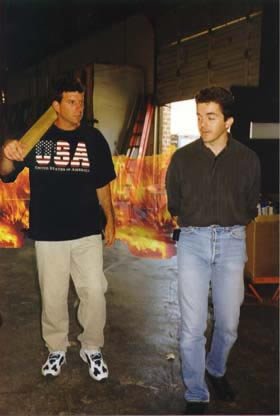 "Yeah, too bad you couldn't get to the fire extinguisher..."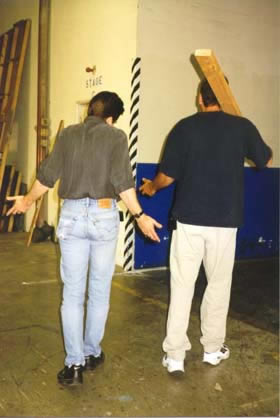 "...but what're ya gonna do?"
"I dunno. Hey! It's almost time for Andy Griffith!"
CURTIS LASETER
CONSTRUCTION COORDINATOR
SAFETY TIP # 1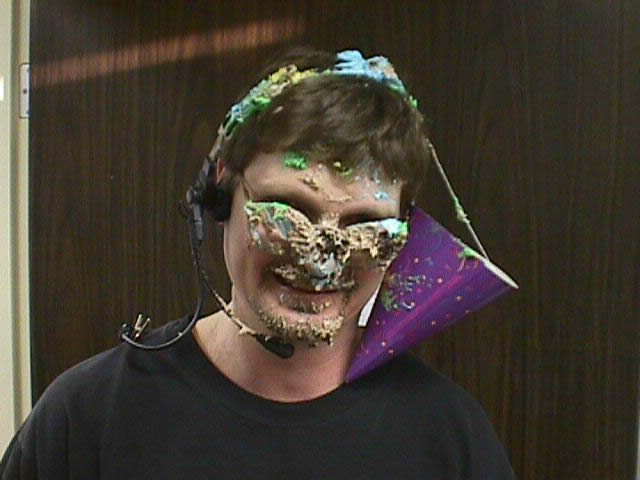 "Never let Jerry Doyle sneak up behind you while you are blowing out the candles on your birthday cake."
- Matt Plummer, B-5 Stand-by Painter
SAFETY TIP # 2
Safety Tip # 2 is a BABYLON 5 safety tip in pictures from my book, LISTEN TO ME SLOWLY or WHY CAN'T EVERYBODY BE LIKE ME?
Scroll down the page for story and pictures.